"A logo is a flag, a signature, an escutcheon, a street sign."
Logos are crucial for brand identity, so having a high-quality, clear, and crisp image is essential for your business success.
Suppose your current logo doesn't have these characteristics. In that case, it's time to give it a significant makeover by enhancing its essential qualities, which are the colors, typography, graphics, and every element of the image.
Fortunately, there are easy ways you can improve your logo, and in this article, we'll teach you 3 simple and effective ways on how to enhance a logo in just minutes.
But first, let's discuss the importance of having a high-quality and effective logo for your business.
What is a Logo and Why Is It Important?
A logo is your brand's most important symbol. It consists of colors, graphics, and words that perfectly represent your values and identity.
A study published in August 2023 revealed that 93% of a brand's first impression of its target market is based on its logo design.This shows the power of a logo in conveying a brand's message without having to utter a single word.
Other important statistics regarding key trends in logo design include the following:
A professionally designed logo conveys the impression that the company invests in its presentation, which impacts consumer confidence by up to 75%.

Studies have shown that consistent branding through visual elements, such as logos, increases a company's revenue by up to 23%.

Brand recognition created by logos is reported to result in a 30% consumer retention rate, due to the fact that familiar brands are perceived to be more dependable and trustworthy.
Statistics show that logos play a crucial role in a brand's success due to quick recognition, the perceived impression of careful attention to detail, and the impression that aesthetically pleasing logos are synonymous with dependability and trustworthiness.
A logo is the perfect way to articulate what you're selling, what services you're offering, and what your company's core values are. It is essentially your identity and every brand or business must have one.
Here are some more benefits of having a logo for your brand:
Creates brand identity
Conveys your brand message
Makes you stand out from the competition
Instant brand recognition
Fosters loyalty
Makes you memorable
Symbolizes your products and/or services
This goes to show that investing in a good quality logo is one of the simplest and most effective ways to boost your brand, create an effective marketing strategy, and make your mark in your industry.
What Makes a High-Quality Logo?
Tens of thousands of designs, colors, graphics, and fonts are available when it comes to making logo designs and it can be challenging to create or choose one that perfectly embodies what you're looking for in a logo.
But before you make one, there are a few things you need to know that can help you decide on your overall logo design.
So what makes a good quality logo that achieves the positive outcomes as explained above?
Here are the qualities that make a logo high in quality:
Streamlined Design
A good logo must be simple. It doesn't need to have all the words you have on your business name, in fact, it doesn't even need to have any form of typography at all. Some logos only have an image, which perfectly symbolizes what the brand is all about.
Simple and straightforward designs are easier to process visually, with instant brand recognition without the visual stress on the viewer.
Simple, direct, and easy to process - this makes for the perfect, good-quality logo.
Good Use of Colors
Certain colors convey different emotions. Do you want to create a calming and relaxing effect? Choose cool colors like blue and green. Do you want to excite your target market? Choose warm colors like red and orange.
Choosing the perfect colors to represent your brand is crucial. You must learn to use the best colors to represent your brand identity.
High-Quality Typography
If you have words on your logo, make sure the font also corresponds with your overall identity. You can use one to two fonts on a logo, but never more than two different fonts. Remember that the simpler, the better.
Timeless
A good quality logo must also be timeless, which means you don't just make a design that's trendy at the moment. For example, if neon colors are popular now, will they still be popular in 20 years?
Try to study logos used for decades and figure out the design elements that have withstood the test of time.
Vector Graphic for Scalability
And lastly, if you're making a logo for yourself, your business, or for a client, you need to make it a vector graphic. This is because it's the best form of graphic to use for a company's logo since it's scalable.
What does this mean? Scalability is key to a logo design. Vectors are digital images that are made from geometrically defined shapes, points, and lines.
Because of this, vectors are able to maintain high quality, whether you use them for print, enlarge them to use on a billboard, or add them to a video, website, or other applications.
Let's now proceed to our quick and easy guide on how to enhance a logo using three different photo editing software.
Whether your logo is a vector graphic or not, you can transform a low-quality logo into a high-quality image that boosts your brand recognition and makes a lasting impression on your target market.
How to Enhance a Logo Using Three Different Photo Editing Software
Here are three different photo editing software that offer easy, simple, and quick logo enhancement features.  They're also the most popular photo and graphic editing software and tools that are used by hundreds of millions of users worldwide.
We've made a guide on enhancing a logo using Canva, Photoshop, and Adobe Illustrator.
How to Make a Logo High Resolution with Canva
Canva is a popular graphic design tool with over 150 million active users as of the end of 2022. What makes Canva perfect for logo enhancements is that it's easy to use, with an interface designed for beginners.
Even if you don't have any experience in graphic design or editing images, you can enhance any image or logo with Canva.
Here are the steps you need to do to enhance a logo on Canva:
Step 1: Open the Canva app or open www.canva.com on your web browser.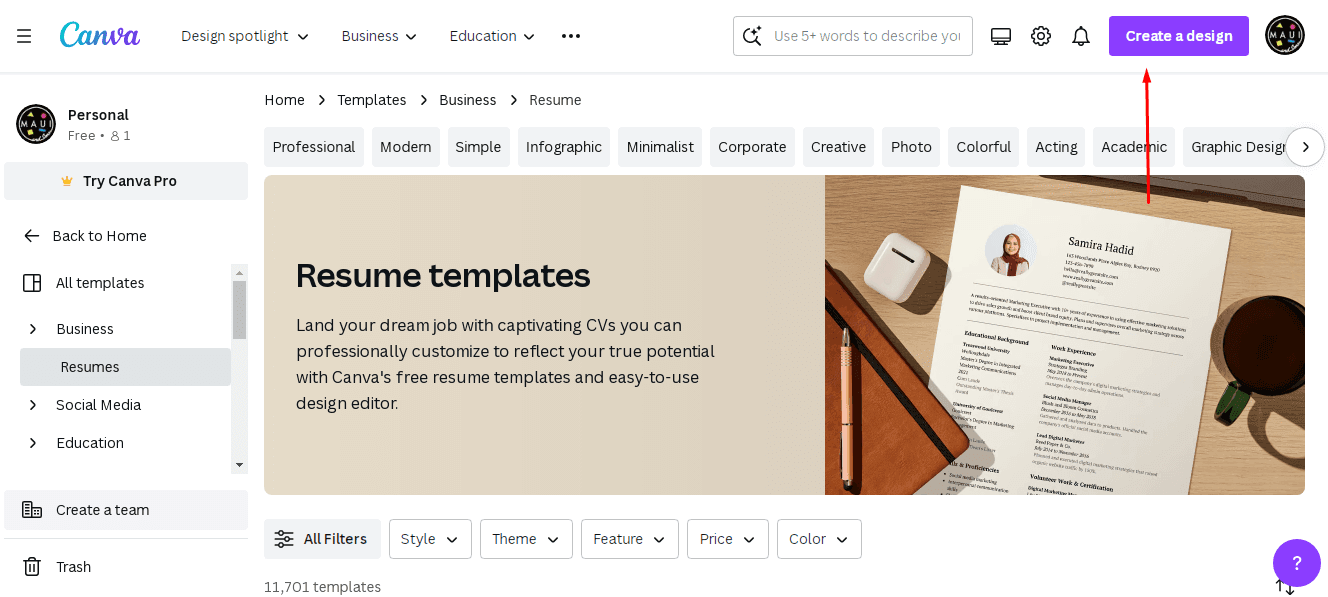 Step 2: Click on "Create a Design" found in the upper right corner of the screen.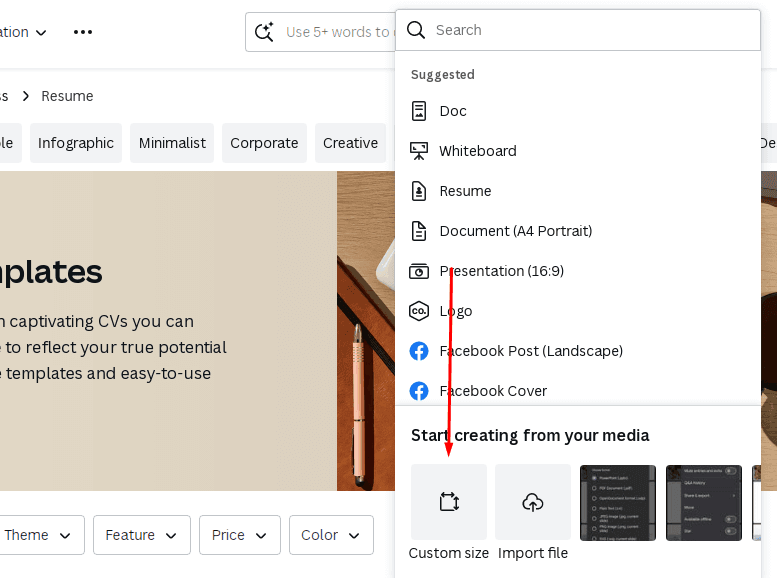 Step 3: Choose "Custom Size" on the lower end of the drop-down menu.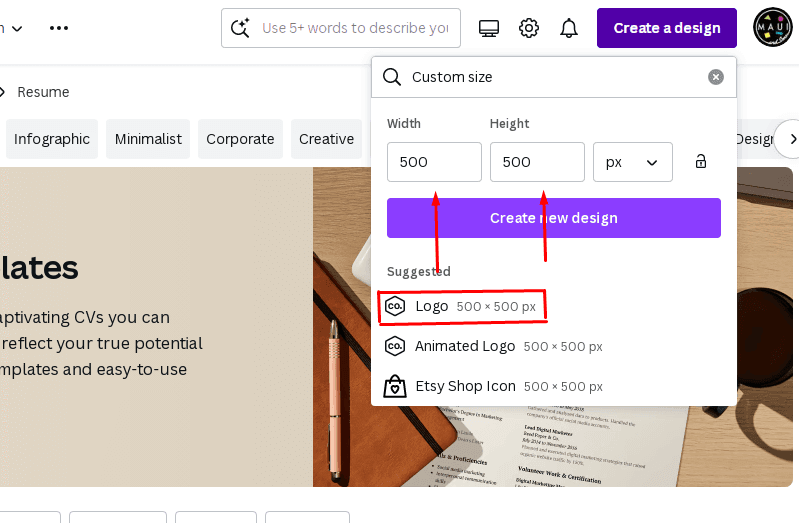 Step 4: Input the resolution you want your logo to be, such as 500 x 500 px.
Step 5: Import your logo by uploading it to the site. Once you have it in your Canva account, open the graphic.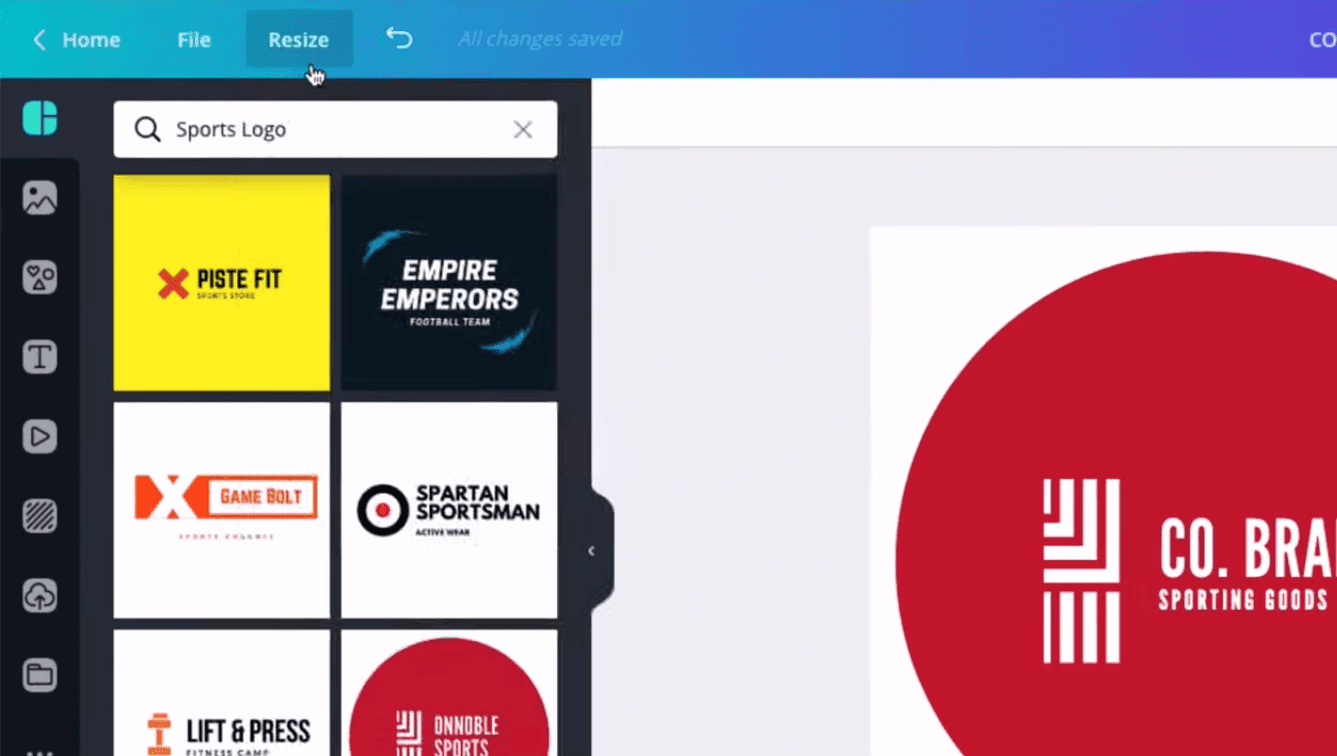 Step 6: Look for "Resize" located on the left upper section of the screen.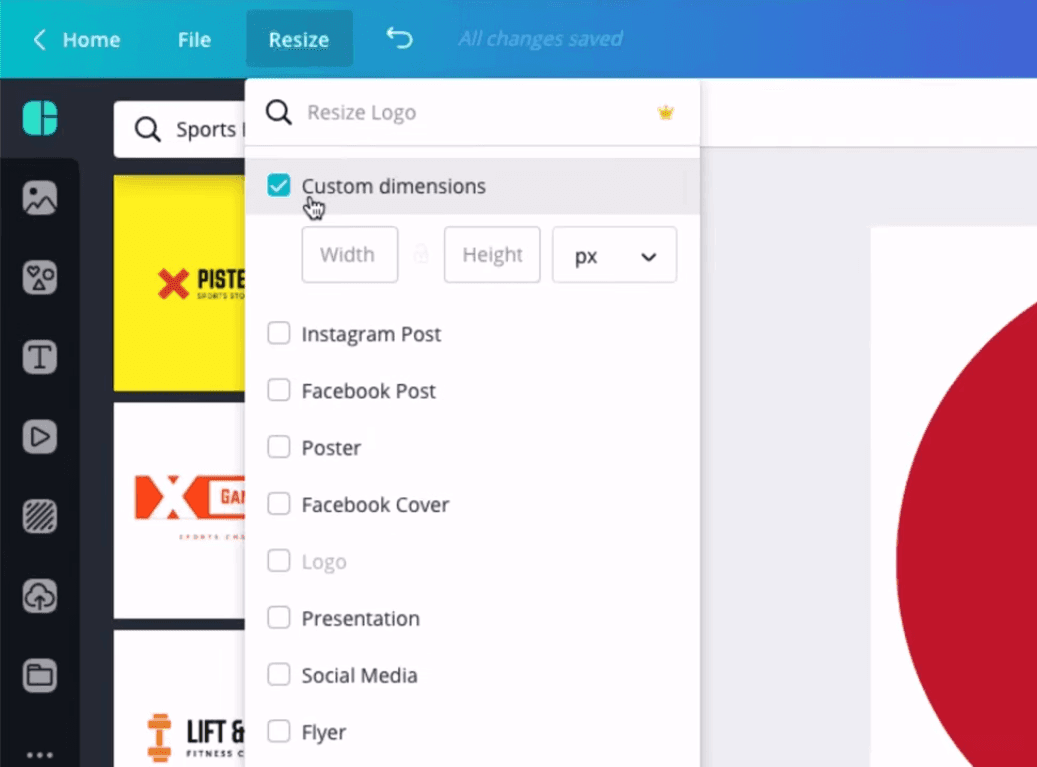 Step 7: Set your desired resolution in pixels under "Custom Dimensions". A good quality logo is considered to have at least 300 ppi (resolution) to be considered high-resolution. For Canva, the recommended ppi is 1000 x 1000.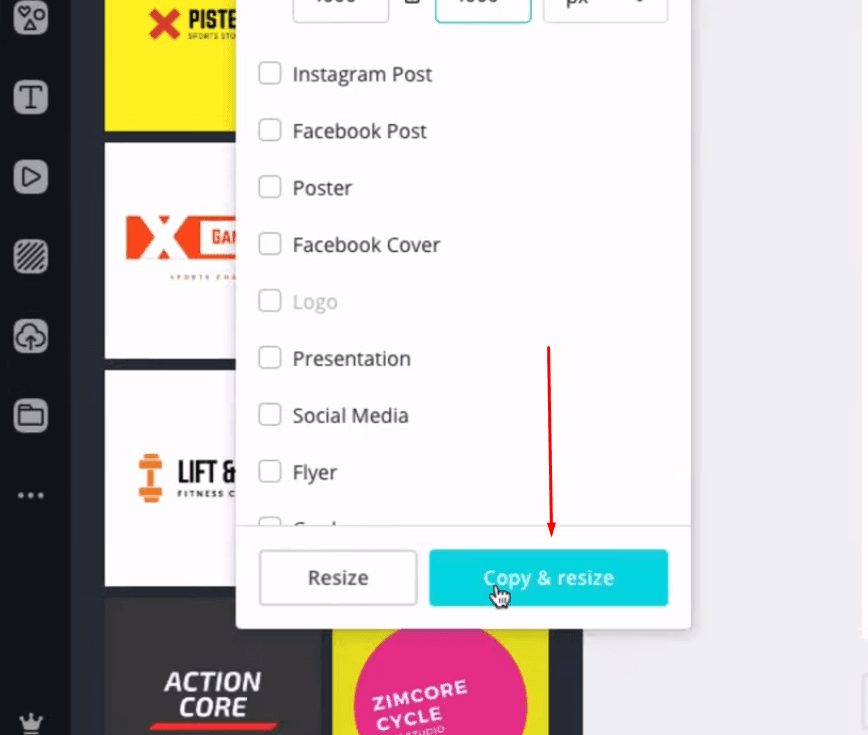 Step 8:  Once you have your desired resolution, click "Copy and Resize."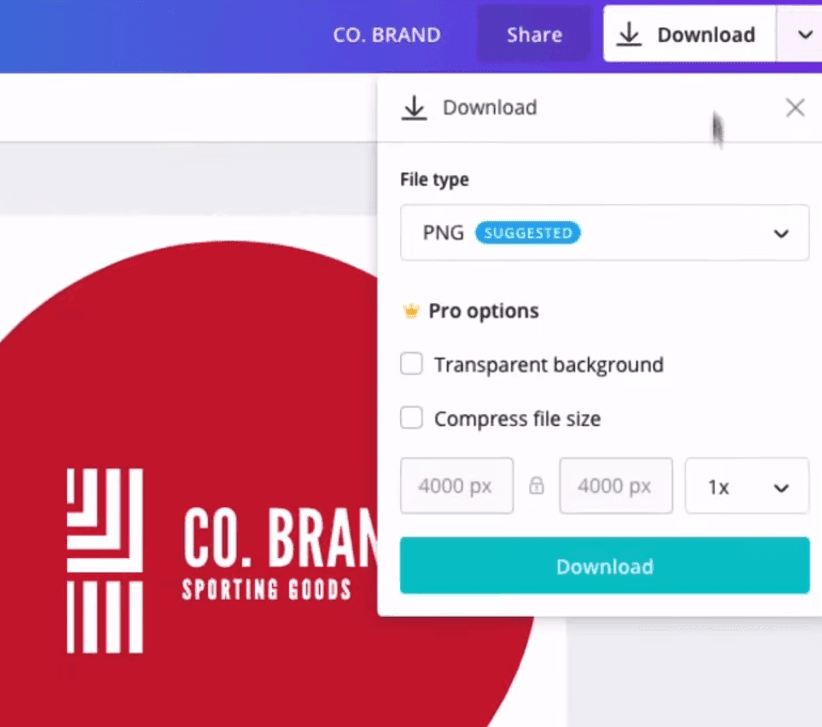 Step 9: The last step is downloading your enhanced logo. Click on "Share" found on the upper right corner of the screen, and look for the "Download" bar to save your file.
It's important to note, however, that the "Resize" feature is only available for the following Canva features: Canva Pro, Canva for Teams, Canva for Educators, and Canva for Nonprofits.
Though Canva is a free-to-use graphic tool, there are several limitations to the free account, which include this easy and user-friendly logo enhancement feature.
How to Enhance a Logo with Photoshop
Photoshop is one of the most popular photo editing software, with over 90% of creatives using it to edit photos, designs, and illustrations.
Considered to be the industry standard when it comes to editing images, the software has the capacity to perform a multitude of different applications, which include logo enhancement.
Here are the steps to enhancing a logo in Photoshop:
Step 1: Import your low-resolution logo into the software and open it.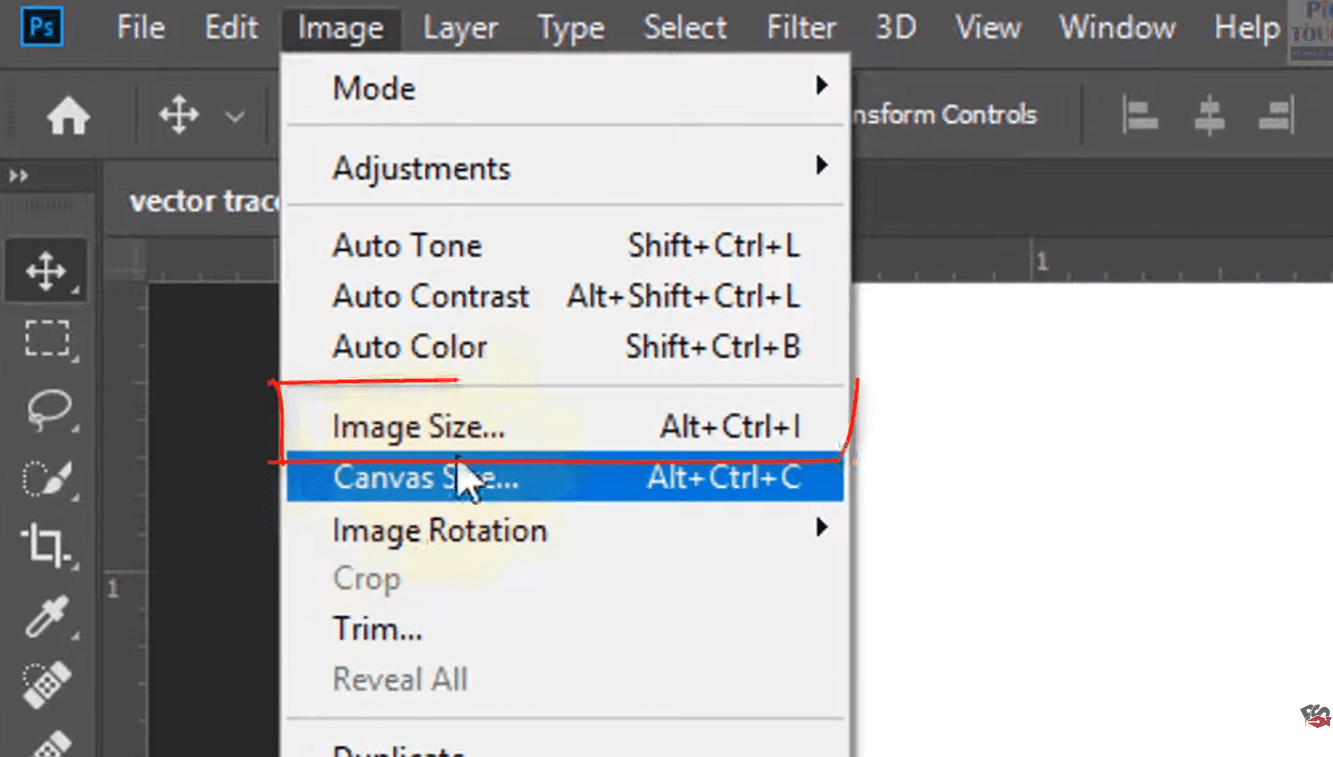 Step 2: Select "Images" on the toolbar, then select "Image Size" on the drop-down menu.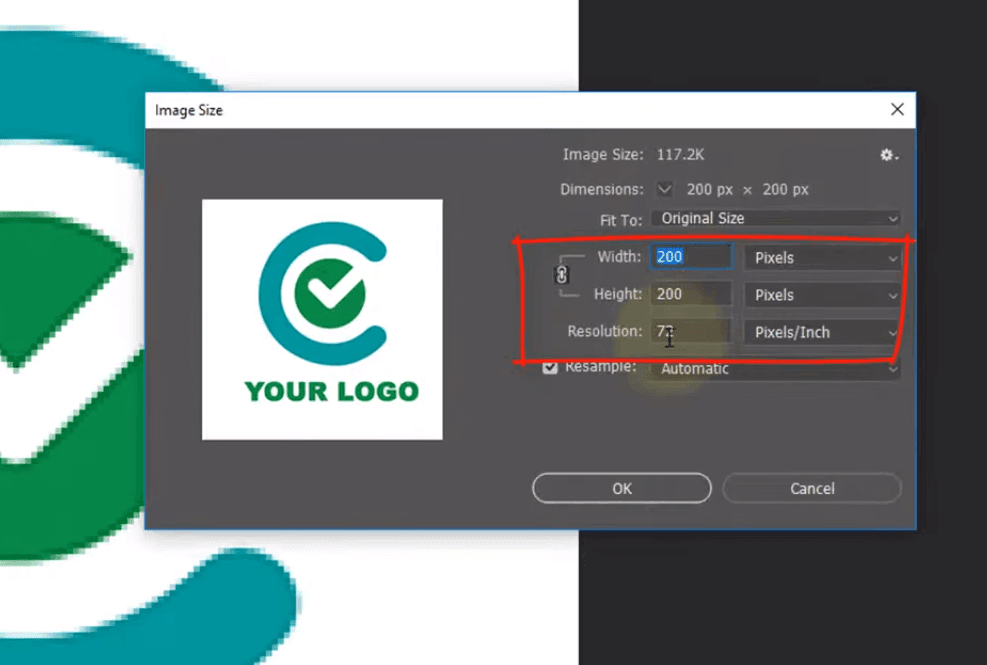 Step 3: A dialogue box will open, here you can manually set your desired resolution in the "Fit to" menu.
Step 4: Click "Ok" and that's it.
How to Make a Logo Look Premium with Adobe Illustrator
Adobe Illustrator is an industry-leading software for creating artwork, drawings, and illustrators. It is a graphic design tool that's perfect for making logos, as it's designed specifically for making vector graphics. If you want to make a logo from scratch, Adobe Illustrator is the best software for this need.
Here are the steps to enhancing a logo with Adobe Illustrator: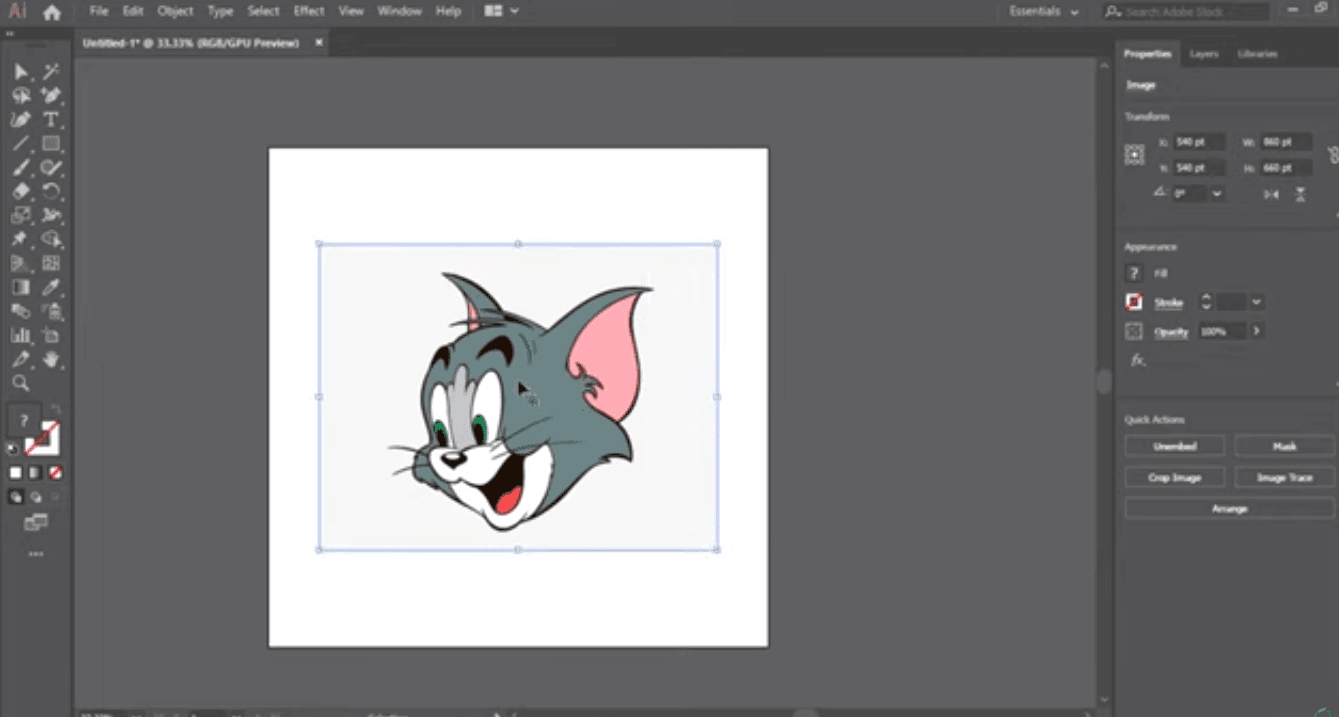 Step 1:  Import your logo on the software and open it.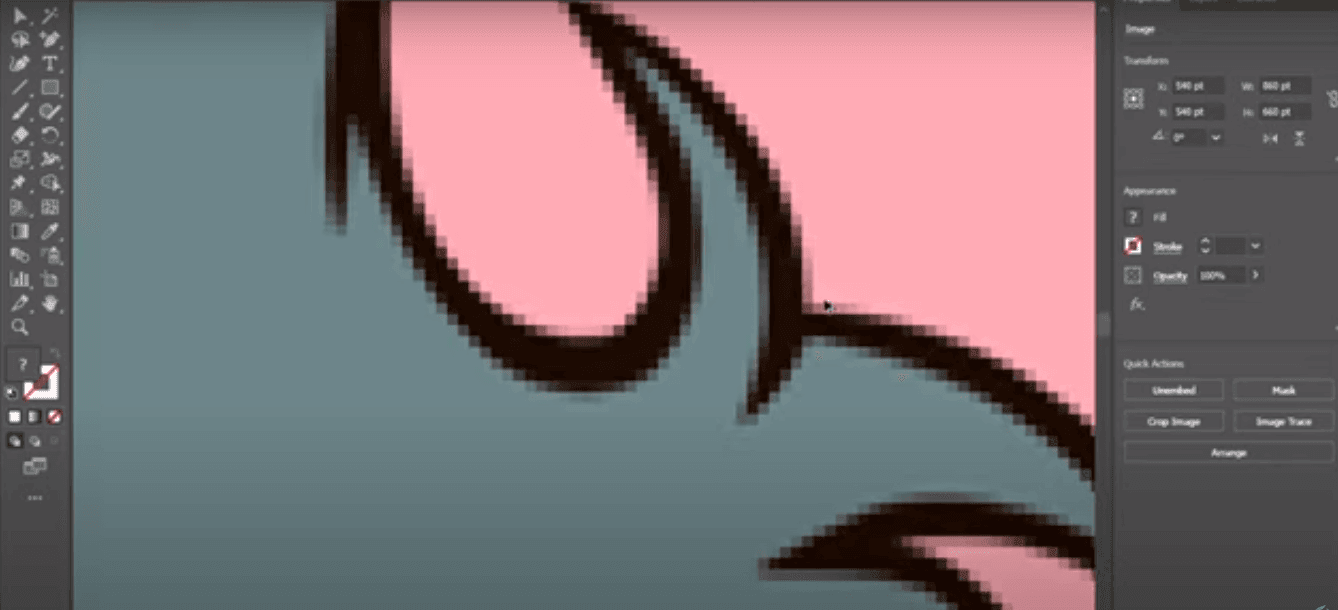 Step 2: Zoom in on the logo where you will see the pixelated edges on your image if you have a low-resolution file.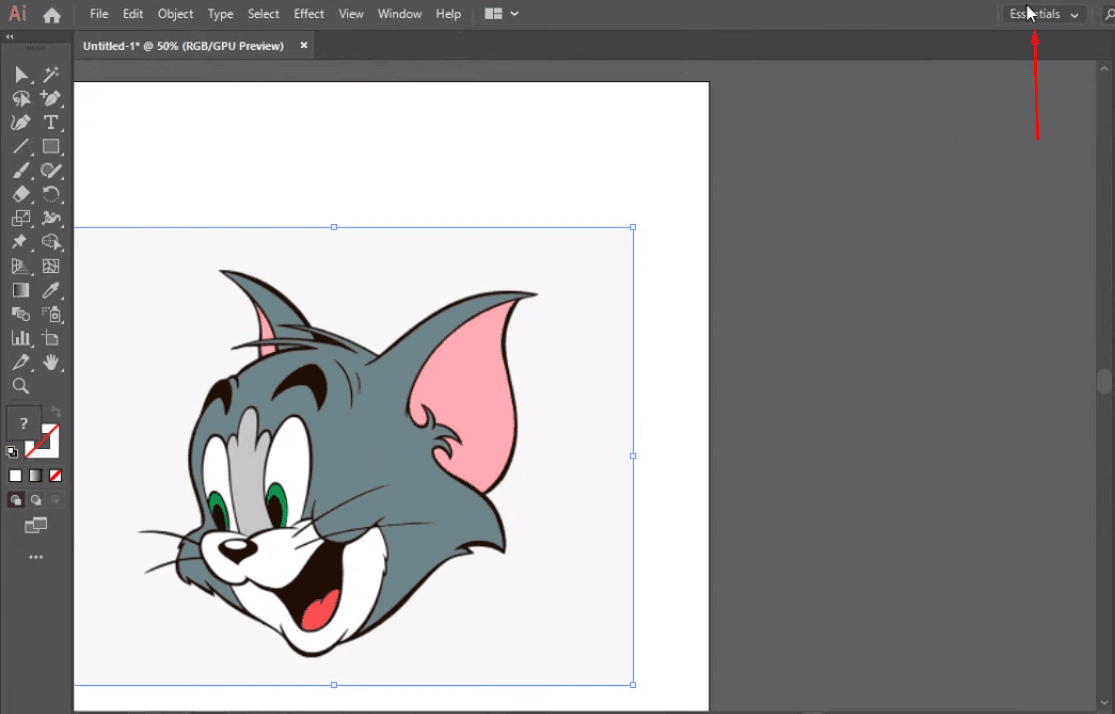 Step 3: Select "Essentials" located in the upper right corner of the screen.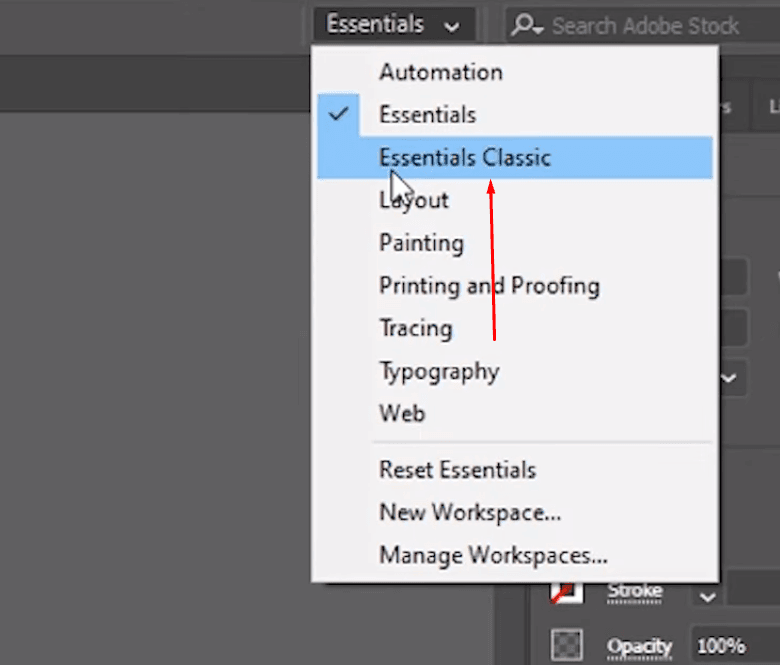 Step 4: Click on "Essentials Classic" in the drop-down menu.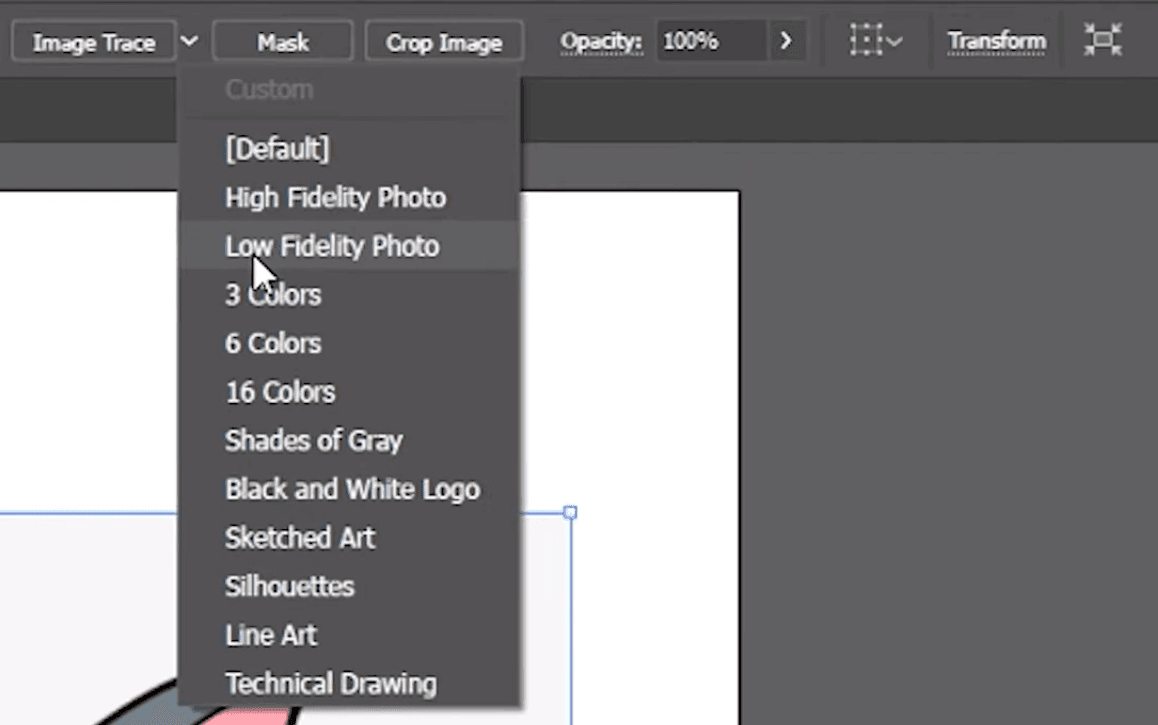 Step 5: Click on "Image Trace" and choose "Low Fidelity Photo" in the drop-down menu.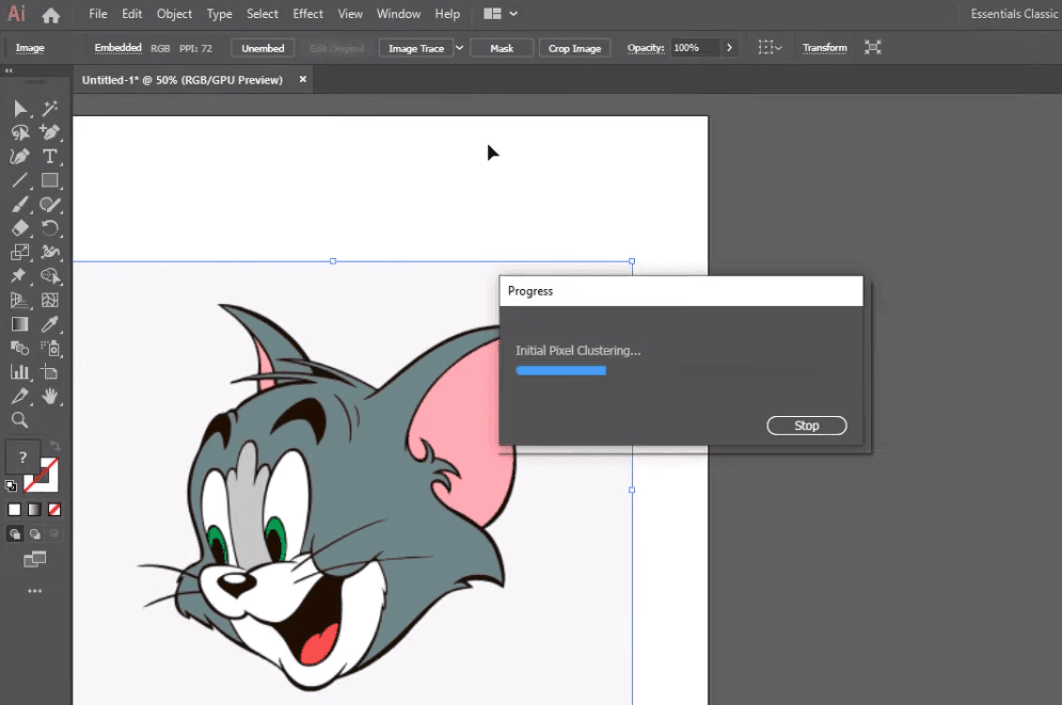 Step 6: Adobe Illustrator will then analyze the image, look for the pixelated sections, and apply "Initial Pixel Clustering" to fix the issues.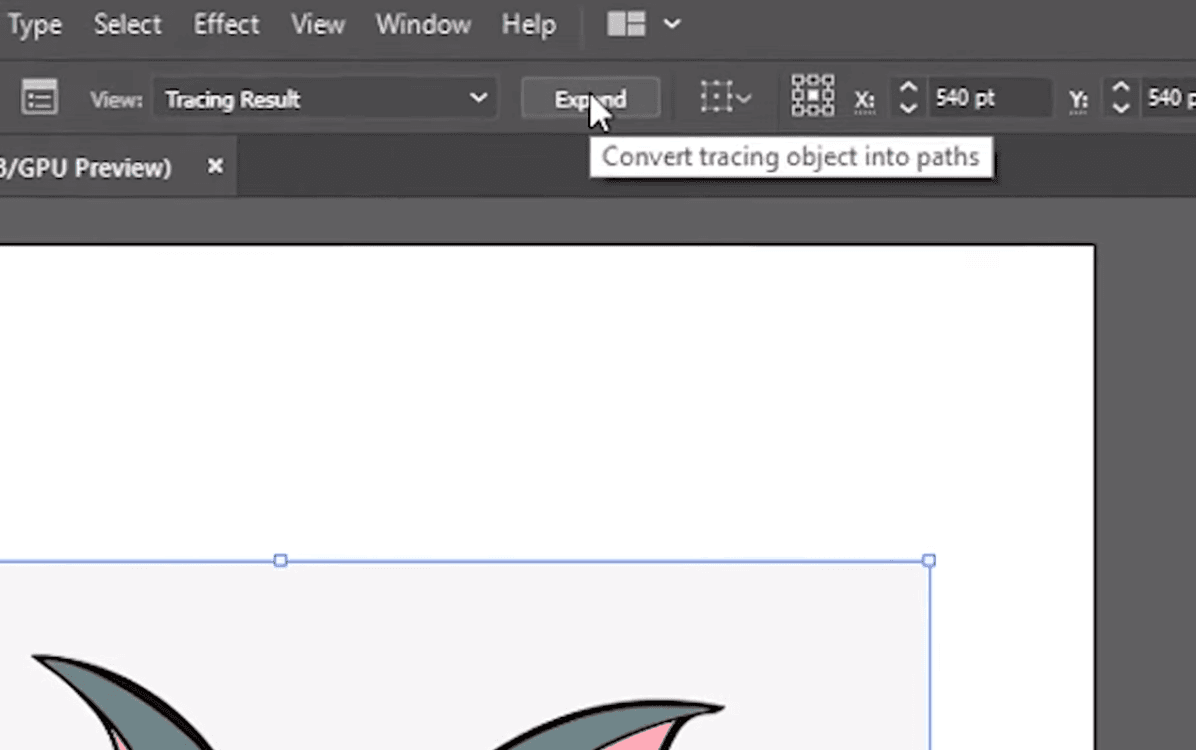 Step 7: Click on "Expand."

Step 8: Click on "Brush Definition," to complete the logo enhancement process.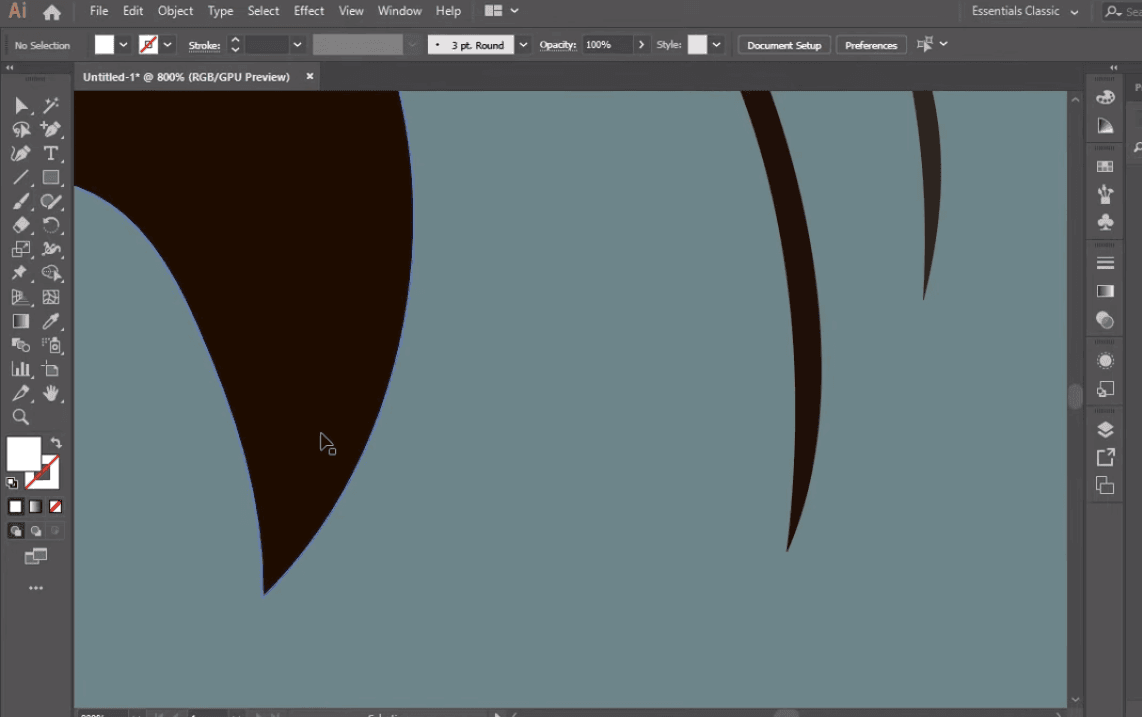 This will be the outcome of the logo, with the pixelated edges sharpened for a high-quality and scaled image.
Using Canva, Photoshop, and Adobe Illustrator are some of the easiest ways to enhance a logo with editing software. They're also user-friendly and beginners can do them on their own, without having to learn complicated steps to transform a low-resolution logo to a high-quality logo with high resolution.
However, if you want something that's simpler, faster, and without the need for manually editing an image, we've got something for you, which you will discover in the next part of this article.
The Fastest and Easiest Way to Enhance a Logo: AI Photo Editor
If all these steps to enhancing a logo seem overwhelming, you don't need to worry as there's an alternative that gives you so much more ease and convenience.
Introducing www.imagewith.ai, a revolutionary AI photo editor that can enhance an image in mere seconds. You won't have to manually click on several features, or input resolution percentages manually, and you don't have to choose sections of your logo to edit.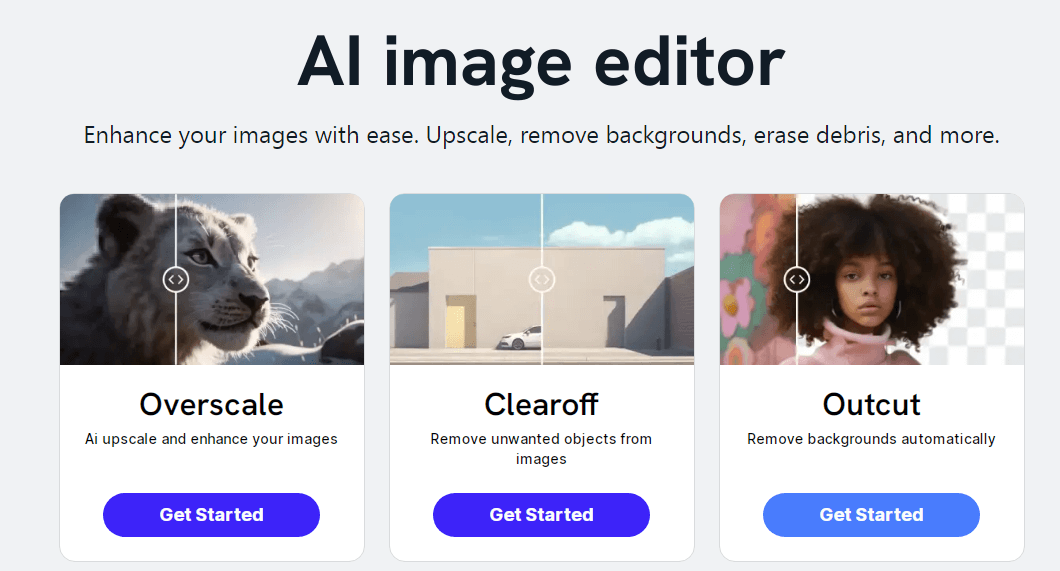 Imagewith.ai is a cutting-edge photo editor that makes use of AI algorithms that do all the heavy lifting for you. With a few clicks, Imagewith.ai analyzes all the pixelated areas of your logo and then corrects them to create a cleaner, crispier, and higher-quality image.
From color correction to face enchantments, noise reduction, and so much more, your low-quality logo will instantly be transformed into a high-quality image that grabs your target customers' attention in seconds.
Say goodbye to dreadful photo editors that take so much time to learn, require you to do trial and error to get the perfect results, and costly price packages for software you won't even get to frequently use.
Imagewith.ai is the perfect companion for e-commerce owners, professional photographers, or for personal use.
Upload an image and choose from any of the three amazing features that instantly elevate an image with just a few clicks.
Three Features of Imagewith.ai for Logo Enhancement
Imagewith.ai offers three amazing features for editing photos and these are:
Overscale is your best option for enhancing a logo but if you want to remove your logo's background, you can also do so with the Outcut feature.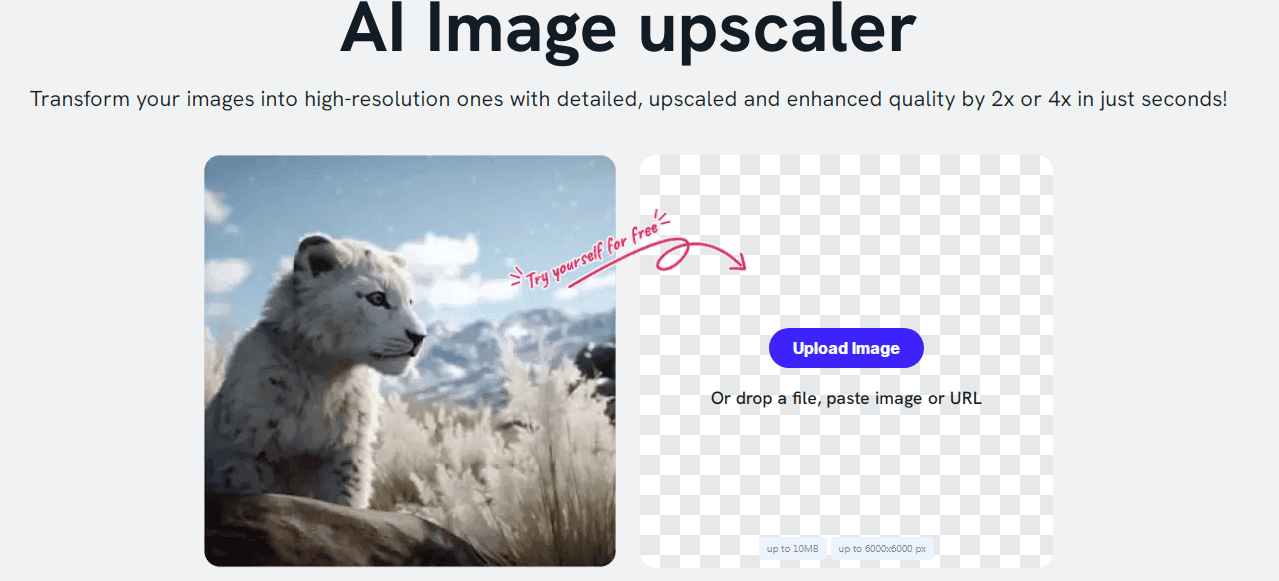 Or, if you want to remove a detail or object on your logo, you can also do so with the Clear Off feature, which removes unwanted objects from an image.
Imagewith.ai offers innovative technology that uses advanced AI techniques to make your job easier and quicker. Transforming images like logos has never been easier with Imagewith.ai's incredible tools to give you professional editing features without the added work of having to do it all yourself.
Simply upload your logo, click on the feature, and that's it. You've got a perfectly enhanced logo that does away with flaws, blurs, and imperfections.
Here's how you can enhance your logo using the Overscale feature, which is designed for photo enhancement purposes.
How to Enhance a Logo with Imagewith.ai
Here are the steps to enchanting a logo with www.imagewith.ai:
Step 1:  Visit www.imagewith.ai and make a free account. If you don't want to make an account, you can also use the features but are limited to only 5 edited pictures per day.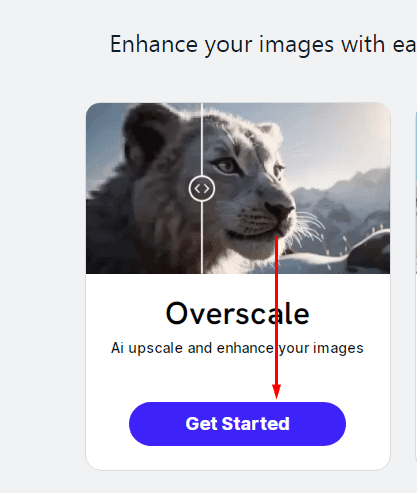 Step 2: Click on the "Overscale" feature located on the lower left side of the screen. Click "Get Started."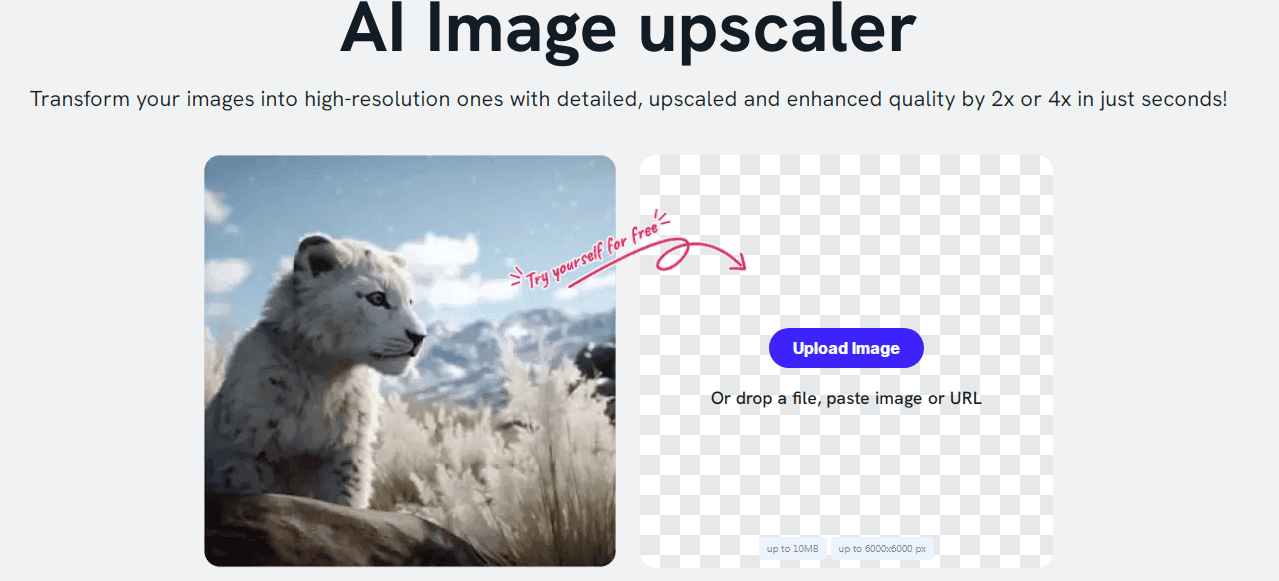 Step 3: Upload your logo.

Step 4: Click "Overscale'' located on the lower left side of the screen. Imagewith.ai will then automatically analyze your logo or image, find the issues, and fix them in seconds.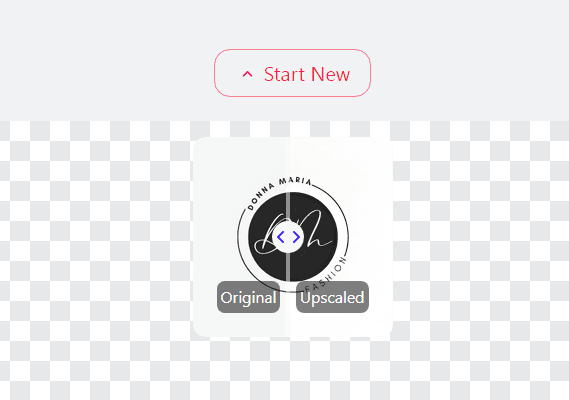 Step 5: A mirror image will appear right beside your logo, where you can slide the before and after image enhancement to see the difference.
Step 6: Click "Download" located on the lower part of the screen to save your enhanced logo.
Using Imagewith.ai is so simple you don't have to download an app or pay for a premium to be able to use it. Of course, if you need to edit more than 5 logos per day, you'll need to purchase the packages for more features and capabilities.
With revolutionary AI technology, Imagewith.ai is an AI photo editor that delivers a unique ability to elevate your logo, so you can finally have a scalable and high-quality logo that's perfect for print, social media, websites, and other essential purposes.
Experience true AI power and convenience with imagewith.ai for logo enhancement and a multitude of other features and benefits.
Logos are essential for brand identity and business success. However, it may be challenging to completely market your brand if you don't have a good quality logo that correctly represents what you have to offer.
This is why a high-quality logo is essential for your business. Unfortunately, not all logos are made with high-quality features, and you may need to edit them yourself so they fulfill their intended purpose for your brand.
Whether you're a small business owner, a startup, a professional photographer or graphics designer, or you simply want to make a logo for your freelance services, enhancing your logo can mean the difference between making a good impression on your target audience or not.
Use these popular and industry-leading graphic design and editing tools and learn how to enhance a logo with ease.  Transform it from a low-resolution image to a high-resolution logo in just minutes. use Canva, Photoshop, or Adobe Illustrator for your needs, but if you want something quicker, simpler, and more convenient, nothing beats the work of imagewith.ai.
Giving you instant logo transformation, imagewith.ai is the answer to all your logo enhancement needs. With a few simple clicks, you can enjoy a good quality and enhanced logo in seconds.