Introduction
With camera-equipped smartphones in every hand, images have become a compulsory part of our lives. Ornamenting everything from impactful branding to mesmerizing website designs to preserving our personal memories, our lives are dull and boring without these colorful illustrations.
But what happens when these images do not capture the essence of what you are trying to portray? What if they do not have the same depth and sharpness you want people to see?
You are then faced with the challenge of enhancing image quality.
Image upscaling is done through innovative digital tools that harness the power of artificial intelligence and effortlessly breathe life into your visuals. Image upscalers can enhance picture quality and visual appearance and improve image resolution, saving you the hassles of re-capturing the photos in just a few clicks.
Image upscaling is done through innovative digital tools that harness the power of artificial intelligence and effortlessly breathe life into your visuals.
Image upscaling is done through innovative digital tools that harness the power of artificial intelligence and effortlessly breathe life into your visuals. Image upscalers can enhance picture quality and visual appearance and improve image resolution, saving you the hassles of re-capturing the photos in just a few clicks.
Anime, with its vibrant colors, intricate details, and captivating storytelling, has captured the hearts of millions worldwide.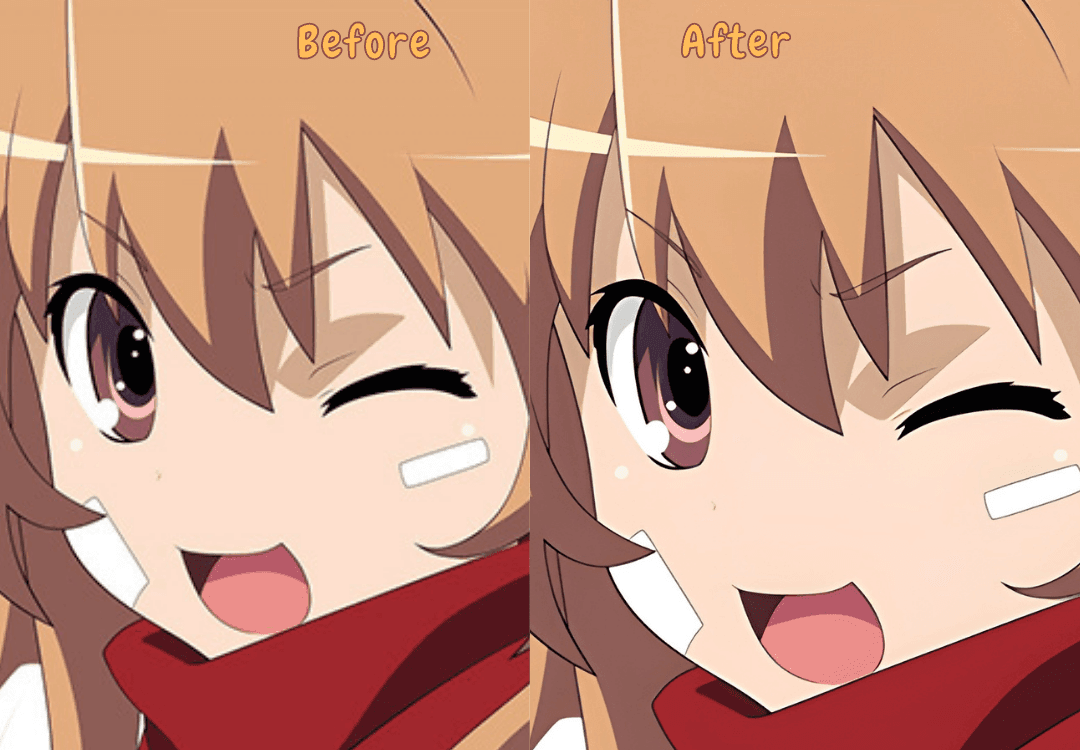 However, sometimes we come across low-resolution or pixelated anime that doesn't do justice to its artistic brilliance.
But no need to worry. AI-based Image Upscalers are the solution for such dullness problems!
Efficient and user-friendly anime upscalers are platforms where technology meets creative artistry.
These ingenious tools utilize the power of AI to enhance the resolution and clarity of your favorite anime, rejuvenating every frame with excellence.
Best Anime Upscalers with AI
Let's transport you to visual splendor and witness the magic of the best anime upscaler tools online.
Use these innovative apps to bring out the true beauty of your images and leave your audience in everlasting awe.
1.Overscale by Imagewith.AI
This revolutionary tool will transform low-resolution animes into stunning, high-resolution masterpieces. Enhancing animes becomes easy and simple with advanced AI algorithms and a user-friendly interface.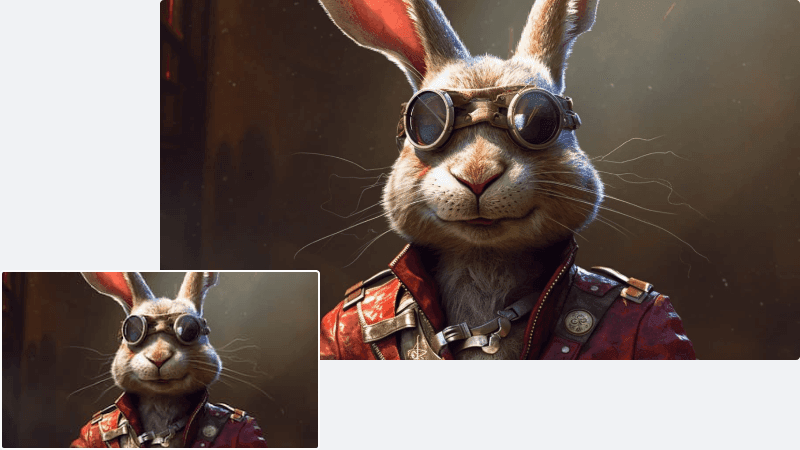 What is Overscale?
Overscale is a state-of-the-art tool that utilizes the power of artificial intelligence to enhance the resolution and quality of anime images.
It works its magic by analyzing the image data and intelligently filling in missing details, resulting in crisper, clearer, and more vibrant images.
Why Use Overscale?
Using Overscale offers a multitude of benefits.
Firstly, it allows you to transform low-resolution anime images into high-resolution ones, enhancing the visual experience and making every detail come to life.
Secondly, it saves you time and effort, as the anime upscaler works quickly and efficiently, delivering stunning results in seconds.
Additionally, this tool is incredibly user-friendly, ensuring that professionals and beginners can easily utilize its powerful features.
Benefits and Features
Here's what you can expect when you choose Overscale:
Best Anime Upscaler The Overscale upscaler is specifically designed and optimized to enhance anime wallpapers, breathing new life into your favorite characters and captivating scenes.

High-quality Upscaling The advanced algorithms ensure that your anime wallpapers retain clarity and detail, even after upscaling.

Noise Reduction and Artifact Removal It allows you to remove unwanted noise and artifacts. The Overscale tool efficiently removes them, resulting in clean and visually appealing images.

Lightening-fast processing It provides quick and efficient upscaling, allowing you to enhance multiple anime wallpapers quickly.

Versatile Compatibility Overscale AI stands out for its remarkable versatility, supporting various image formats, including popular file types such as JPEG, PNG, and TIFF.
Overscale AI stands out for its remarkable versatility, supporting various image formats, including popular file types such as JPEG, PNG, and TIFF.
Cloud Computing Capabilities Overscale AI offers seamless access to the upscaling service from any location and device.
Pros:
Preserve the artistic integrity maintaining the original style of the anime artwork, enhancing it without sacrificing its essence.

Share and showcase stunning, high-resolution anime wallpapers visuals to clients, friends, and anime enthusiasts .

Upgrade your anime wallpaper collection with sharp, vibrant, detailed images that bring your favorite characters to life.

Upscales Anime 2x or 4x in just seconds.

Users can easily upscale anime regardless of their working format.

Cloud computing allows enhanced accessibility and convenience. Images
2.Waifu2x
Among the various incredible tools for anime upscaling is Waifu2x. It is a standout choice for anime enthusiasts looking to take their images to new heights.
What is Waifu2x?
Waifu2x is an anime image upscaler that has gained popularity for its ability to double the size of anime images with just one click. Its advanced technology not only upscales the size of images but also enhances their overall quality.
With Waifu2x, you can bring your favorite anime images to life in a whole new way.
Why Use Waifu2x?
Waifu2x is an exceptional tool for anime upscaling, offering effortless 2x upscaling, versatility in image enhancement, and free access.
It elevates the resolution and quality of your favorite anime characters.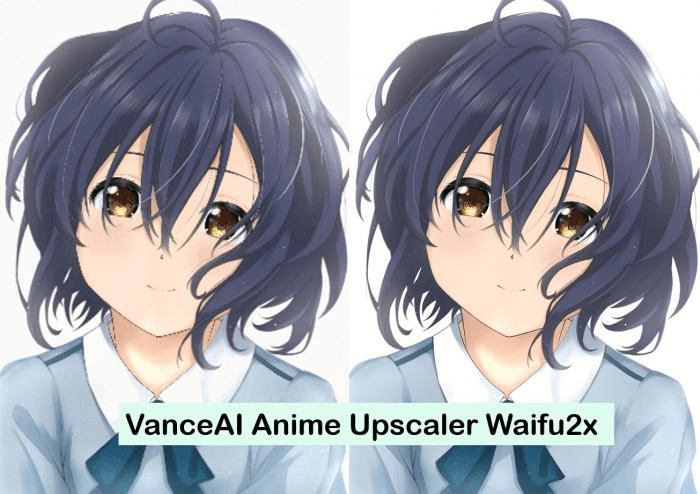 Benefits and Features:
Effortless 2x Upscaling Waifu2x makes upscaling anime images by 2x easy. Whether you want to print larger images for decoration or share them online, this tool offers a seamless and effortless solution.

Free and Versatile One of the notable advantages of Waifu2x is that it is free to use. You can upscale not only anime characters but also any small images, making it a versatile tool for various purposes. There are no limitations - you can upscale as many images as you like.

Quality Enhancement: Waifu2x goes beyond simple upscaling by reducing noise and blur in anime images. Thanks to its artificial intelligence capabilities, it enhances the overall quality of the images, resulting in visually stunning and captivating results.
Pros:
High Magnification Capability allows magnification options of up to 10k

Waifu2x offers free access as an online tool

Customizable Magnification and Noise Reduction enables tailoring the output to specific preferences.

Prominent Contour Enhancement Effect offers contour enhancement effect Images
3.Imgupscaler
This tool has powerful image amplification capabilities can upgrade your images to 2K or 4K resolution without compromising quality. You can experience the remarkable results achieved through advanced artificial intelligence algorithms.
What is Imgupscaler?
Imgupscaler is an online image amplifier that utilizes the latest artificial intelligence technology to enhance the quality of your anime images. Its advanced algorithms can upgrade images to 2K or 4K resolution, ensuring stunning visual clarity and detail. Whether you have a single image or multiple images for upscaling, Imgupscaler provides a seamless and user-friendly experience.
Why Choose Imgupscaler?
ImgUpscaler is a new product and latest brand from ImgLarger. While ImgLarger offers comprehensive AI solutions for photo enhancement, enlargement, background removal, and more, ImgUpscaler focuses specifically on bulk image upscaling. ImgUpscaler optimizes anime upscaling technology and employs a new model to enhance details and reduce noise for better-quality results.
Benefits and Features:
Batch Process for Efficiency With Imgupscaler, you can upscale multiple images simultaneously, thanks to its batch processing feature.

Privacy Protection At Imgupscaler, all uploaded photos are automatically cleared within 24 hours, protecting your privacy.

Focus on Bulk Image Upscaling Imgupscaler is a specialized tool designed to excel in bulk image upscaling. Powered by advanced upscaling technology, it provides a faster and more efficient image upscaling process, making it the ideal choice when you have multiple images to enhance.
Pros:
The platform allows you to magnify pictures up to 2k or 4k

Free credits for free accounts

AI-optimized details ensure distortion-free and visually appealing results.

Automatic cleaning of uploaded image records for enhanced protection.

Batch image processing support to enhance multiple images simultaneously, saving valuable time and effort.
4.Gigapixel AI
Gigapixel AI is an advanced image upscaling tool that excels at increasing anime image resolution in a natural and photorealistic manner.
What is Gigapixel AI?
Unlike traditional upscaling algorithms, Gigapixel AI's neural networks have been extensively trained on many sample images, enabling them to understand photorealistic detail and accurately fill in missing pixels.
Why Use Gigapixel AI?
With this cutting-edge technology, Gigapixel AI can convincingly increase resolution across various subjects and image types, delivering remarkable results that are often nothing short of magical.
Gigipixel lets you experience the art of anime image resolution enhancement with remarkable precision and photorealistic quality. Whether you're a photographer, designer, or anime enthusiast, Gigapixel AI is the ultimate tool for transforming your images into stunning visual masterpieces.
Benefits and Features:
Natural Image Resolution Enhancement
Gigapixel AI is designed to upscale anime images to maintain the original content's authenticity and realism. The tool's extensive training on diverse subjects can naturally increase resolution with minimal artifacts, producing impressive and high-quality results.
Better Prints and Large-Scale Display
Whether you want to create large prints or display images on a larger scale, Gigapixel AI enables you to achieve the extra image resolution necessary to make your prints truly pop. It excels in preserving detail and clarity, ensuring stunning visual impact.
Remove Compression Artifacts
Gigapixel AI automatically removes compression artifacts during upscaling, providing clean and smooth prints, which is especially crucial for maintaining anime image quality in close-up views.
Seamless Zooming and Cropping
By increasing the image's resolution, Gigapixel AI enables you to zoom and crop without sacrificing image quality. This feature is invaluable when examining images closely or requiring specific compositions.
Enhance Textures and Patterns
With Gigapixel AI's advanced upscaling technology, different patterns in fabric and flora are enhanced with added detail and resolution, resulting in natural and captivating textures.
Pros :
Natural and Photorealistic Upscaling while maintaining realism and authenticity, resulting in high-quality results.

Print Quality Improvement even when enlarging images significantly.

Compression Artifact Removal ensures clean and smooth prints, particularly in close-up views.

Platform Compatibility that Works on Mac and PC.

Standalone and Batch Processing.

Functions as a plugin for Adobe Photoshop.

Partnerships with Nvidia and Intel for fast image upscaling.